Solutions for every Manufacturer size
For established manufacturers or those who are starting new and everything in between.
Make your catalog accessible to more dealers
Online Order Portal
Integrate and improve your existing systems
Quick pricing
2020 Design integration
Make your catalog accessible to more dealers
KitchenDEV marketplace has hundreds of registered dealers who are looking for different kitchen cabinet offerings. Add your catalog into KitchenDEV for reaching out to more dealers and getting orders. Whether you have an ERP or an online portal in place by adding your catalog to our marketplace you extend your dealer reach!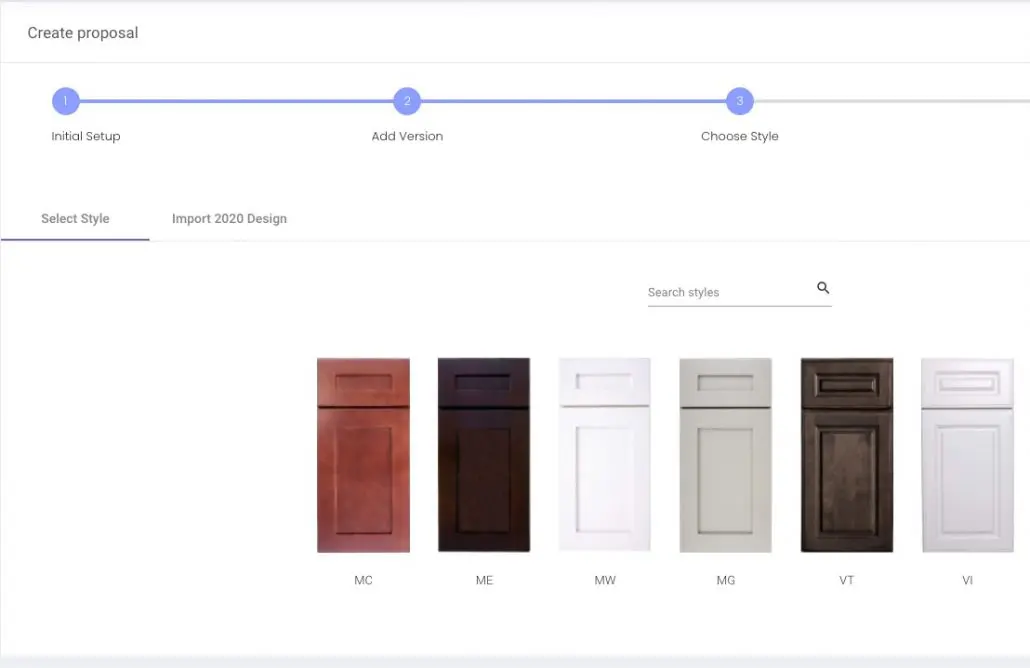 Provide your dealers an online pricing and ordering portal where they can import a ready 2020 design, adjust modifications, add notes and do all the work for you – best of all error free! You will have the ability to check the configuration and acknowledge the order or ask for revisions. Communication between your dealers and you will be very smooth with our online portal. 
Mobile Application for Warehouse Employees
KitchenDEV Manufacturer App is now available on App Store! Our mobile application helps manage the purchase orders receiving and preparing orders for shipment. Warehouse employees scan barcodes generated by KitchenDEV application to collect, assemble and load items for delivery which automatically sets the order status. Admins are able to track the orders in real time and provide their customers accurate estimates for delivery/pick up. 
Integrate and improve your existing systems
If you use an existing ERP or a manufacturer software like 2020 Insight you still need an online ordering portal for your dealers. You do not need to throw away your existing system. We can provide a online ordering portal only solution and have it connect to your existing systems.
Add your catalog for free!
Frequently Asked Questions
When was the app first launched?
Cabinet Pricing and Ordering application by KitchenDEV was launched December 2018. Right now it is on version 3.5. You can read product updates on this page.
How many companies are there in your system?
We have close to 600+ manufacturers and 700+ dealers in our system. Our goal is to build a platform where dealers and manufacturers connect and do order transactions easily.
Which countries do you serve?
Currently we only support kitchen manufacturers who are selling in USA. Other countries may be supported as long as you have a stock (non-custom) kitchen cabinet catalog.
Can we add our catalog to the application?
Certainly. Please contact us and we will help you upload your catalog in to the application.