Solutions for Contractors, Builders and Designers
Our solution supports contractors and builders who does kitchen remodeling projects. Cabinet pricing and ordering software can help expedite and better organize your kitchen products purchasing and project management regardless of how many kitchens you do a month
For any number of proposals
Whether you work on a couple kitchen cabinets proposals per month or you do big jobs like multi apartment buildings we have scalable pricing plans to support your business. 
Easily duplicate estimates and quickly create multi-apartment estimates.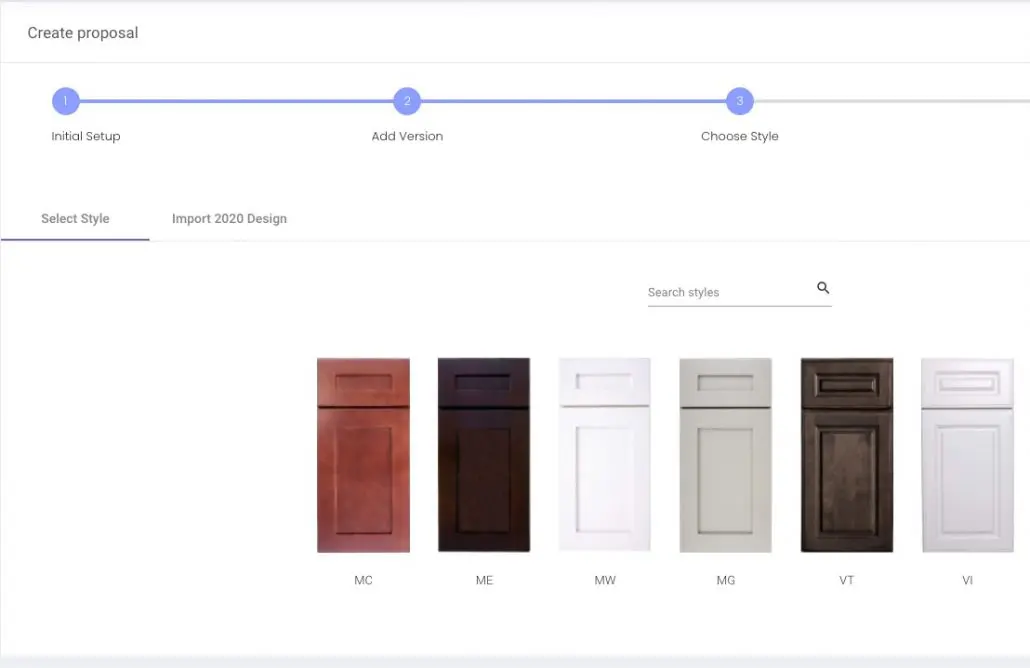 Import Kitchen Designs to Price & Order
Our application can import 2020 designs and price them. What sets us apart from 2020 Design software pricing capability is with our application you will be able to create a proposal and have your team be able to see and work on the proposal together. You will also be able to convert the design automatically into different styles or create versions for different scenarios like "Kitchen with X Island" or "Kitchen with Y Island from a different manufacturer catalog". 
Add your catalogs for free!
Quick Estimates and Proposals
Ability to get quick pricing without doing a 2020 Kitchen Design which is useful for customers who has a part list already. Advanced proposal features such as style and vendor price comparisons and layout variations for advanced customer requirements. 
Ability to duplicate proposals to quickly price multi-apartment kitchen cabinet sales. 
Multiple filters and views to give managers and designers a clear picture of the sales pipeline.
Track your cabinet orders and provide your customers an accurate lead time for delivery. You can also track returns with your manufacturers. Each order goes through a sequence of steps and our application gives you a clear picture on each order status making your job easier when your customer inquiries about it. 
Add your catalogs for free!