Are you wondering how you can increase your kitchen cabinet sales?
In the wake of the COVID-19 pandemic, many industries, including the kitchen and bath industry, have felt the economic consequences and a drop in sales. But many dealers are successfully maintaining their heads above water and managing to increase their profits. In this article, we discuss how you can sell more kitchen cabinets and expand your business in a smart, strategic way.
The kitchen and bath industry is very competitive. Taking into consideration that kitchen remodels are one of the biggest remodeling expenses and that kitchen cabinets amount to about 30-40% of that cost, it's imperative to know how to close the sale and outsmart your competition.
One of the best ways to make more sales is to understand that most people want to buy from someone they know and trust. Does your brand stand out from the competition in this regard? Your reputation is key to that and building it is not a short and easy process.
Here, we go in-depth to try and help you create a strategy to sell more kitchen cabinets by becoming a well-known and loved kitchen cabinet dealer.
Offer Quality Kitchen Cabinets
No matter how great your sales technique or marketing is, it all comes down to the product quality in the end, and that's exactly where we start.
As a kitchen cabinet dealer, you want to make sure that the cabinets you offer to your clients are of exceptional quality. And not only that but an equally important item to consider is — are the cabinets you offer cost-effective? Always consider if the price and quality match, and are those cabinets acceptable for your customers' budgets.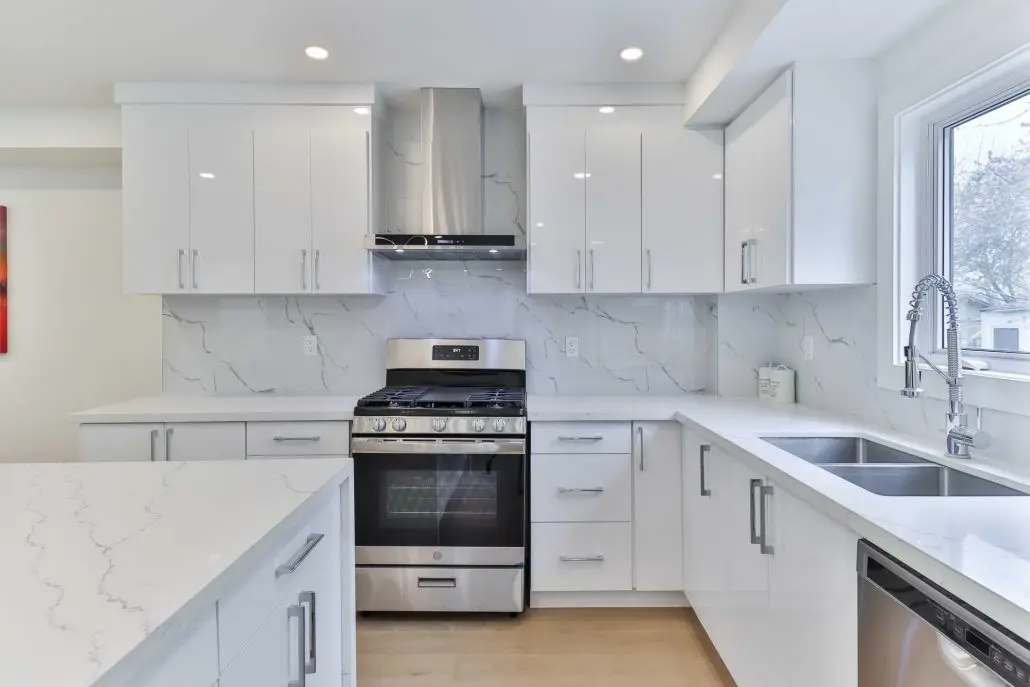 To ensure you provide the best possible options to your customers while making sufficient profit, you want to research and collaborate with reputable brands and manufacturers. In one of our previous blog posts, we've written extensively on how you can find the best manufacturers and apply to become a dealer. Check it out for more detailed information while we continue elaborating here on how you can sell more kitchen cabinets.
Present Your Kitchen Cabinets in a Catalog
The best way to showcase your entire kitchen cabinet selection and get more eyes on it is to present it in a kitchen cabinet catalog. This way, your customers will be able to browse different kitchen cabinet options, check out the styles and see the price range, all in one place.
Kitchen cabinet catalogs are very practical, save you time, and make the sales process a lot easier and considerably faster. Having your catalog available on your website allows your customers to get familiar with your products and narrow down their choices before they even contact you.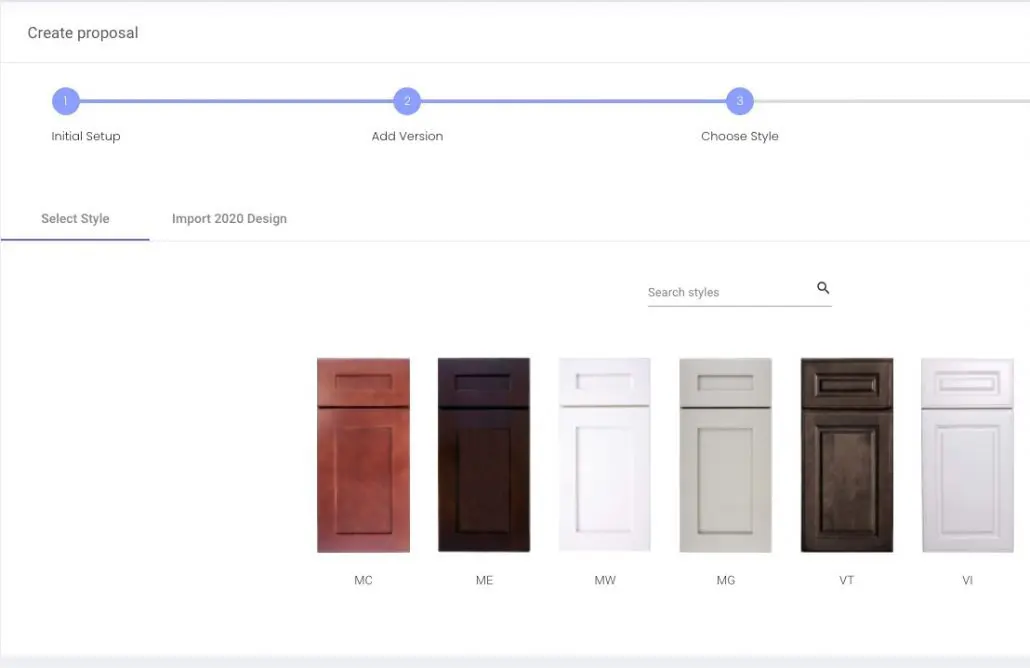 Another option is to upload your kitchen cabinet catalog to KitchenDEV. Not only will your assortment of kitchen cabinets be transparent and available for your customers, but you can also enjoy many different KitchenDEV features that will streamline your pricing and ordering process, help you handle your customer management and reputation, and boost your sales.
Get an Effective and Well-Designed Website
Having an awesome kitchen cabinet catalog won't help much without a killer website where you can display it. Remember that, in most cases, your website is your customers' first point of contact with your business. You will want to make a good first impression. An effective website should be informational, generate leads, and help you get the visibility you need to increase your kitchen cabinet sales. If you want to grow your kitchen cabinet business in an online world, having a user-friendly website is key.
While building a website yourself is, of course, a cheaper option, we know this is one of those things best left to professionals. A website is your investment in your business and you can consider it your online store-front. It needs to be fast, looks professional, and ranks as high as possible in Google search. Since everyone is in a hurry these days, you will want to make sure your website is easy to use with very clear calls to action highlighted by amazing design, so your customers don't give up on your offers before they get to know you. And experienced web designers can ensure this.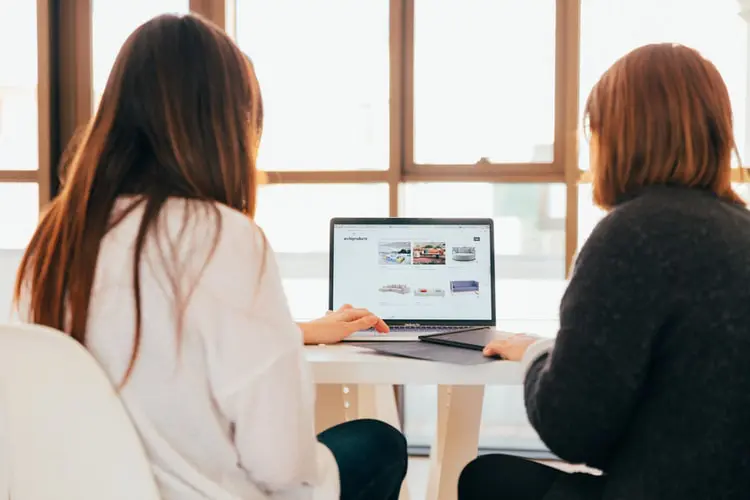 Boost Your SEO Efforts and Rank Higher in Google Search
A well-designed website is half the battle; the other half is achieving a high Google rank. Having a website that ranks well in Google search means you are getting a ton of visibility and more potential leads and sales. High organic traffic can be accomplished with the right SEO strategy but always remember that this is a process that takes time. Some of the ways you can boost your SEO efforts and improve your online visibility include:
Doing extensive keyword research and choosing the right ones for your industry. You will want to include relevant keywords in your content, meta titles, and descriptions to increase your rank for the keywords.
Sharing quality and valuable content. This would involve answering your customers' questions and solving their problems through your blog posts, educating them about your business and your offers while naturally sprinkling in keywords that are relevant for your industry.
Improving your online visibility by joining relevant business directories. Creating citations can benefit your business because when you appear on many specialized and high-quality business directories and websites that your customers visit, like Yelp, for example, you will get more eyes on your business and increase your organic traffic. And not only that, but Google will deem you trustworthy because it can verify the same accurate information has been shared across multiple websites. This will help with your domain authority and rank.
Getting quality backlinks to your website. This tactic is crucial if you want to get more organic traffic. Building relationships with sites that are relevant to your industry and customers is key here. Check out forums, social media groups, and websites that you know your customers love and try to establish a connection with them. In some cases, you can mutually benefit from link exchange, but in other cases, you might need to consider paying for a sponsored post that will include a link to your site.
Verify Your Google My Business Listing and Optimize Google Maps
If you want to increase the traffic to your showroom and sell more cabinets, you have to consider that most Google searches have local intent. People now, more than ever, use their smartphones to find anything they need close by. Research has shown that over 70% of local searches by customers result in the customer visiting that store on the same day. To ensure you are ranking well locally, you can do a couple of things.
The first thing is to verify your Google My Business listing. Google My Business should contain accurate and up-to-date information about your business. Fill out as much of the information as you can, including your business category, services, and products. Also, make sure you add plenty of photos. Your GMB profile will make your business seem more legitimate and professional to both Google and your customers, which will affect your rankings.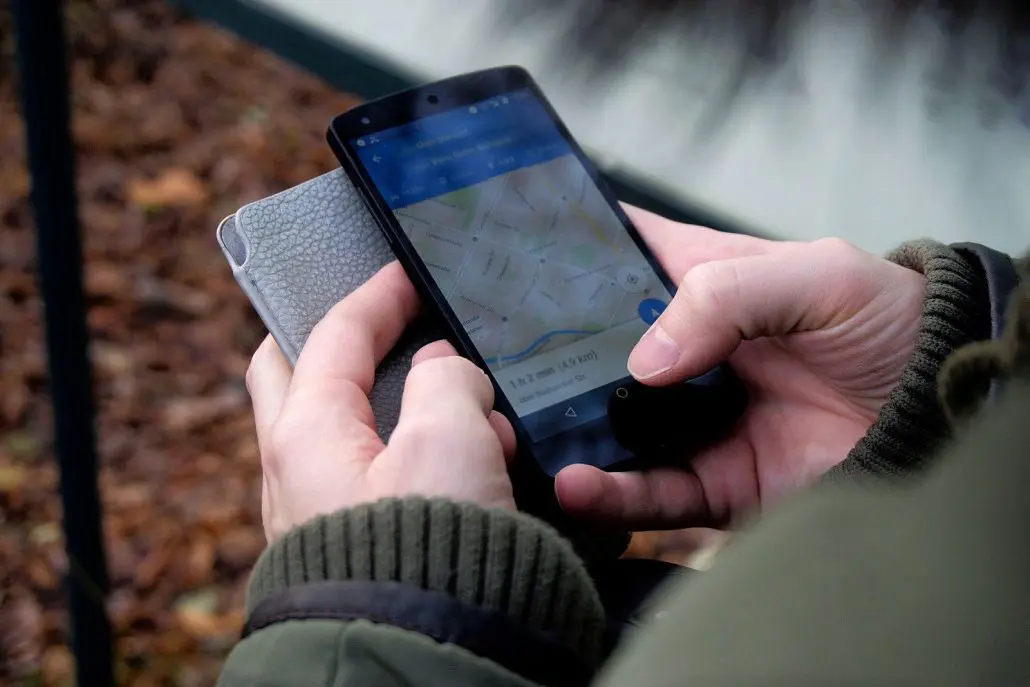 Another thing you should consider is how you rank on Google Maps. Google Maps are one of the most popular navigation apps today. If you rank high enough, your business will be shown in Google search results. This can help you get discovered by potential customers. If you haven't by now, you should add and verify your business on Google Maps as soon as possible. In order to verify your Google Maps account, you will just need to have a GMB listing. The information you fill in on your Google Maps account should be consistent with your GMB information, as well as the information you post on local business directories. Make sure the information is regularly updated and that the description provides sufficient details about your business. You can also consider embedding the Google Map on your website, which will be another green light for Google, letting it know your business data is legitimate.
To rank well locally, also consider creating city landing pages for all of the service areas you cover. We've written an entire article about how you can create city landing pages and improve your local rank, so you can check it out for more detailed information.
Turn Your Social Media Followers into Buyers
Like we've mentioned before, people buy from brands they know and trust. Social media gives you a unique opportunity to get close to your potential customers and convert them into your buyers and advocates. Using social media, not only can you present your company and services to the world, but you can also start conversations and assess what your target audience is interested in.
Unlike any other marketing method, social media marketing can help you build relationships with your customers and make them feel heard and understood. By directly engaging with your consumers, you will create a memorable impression and cultivate an ongoing customer relationship. Happy customers are more than likely to spread the word and help your business gain even more visibility, so you should definitely capitalize on this and use social media to your advantage.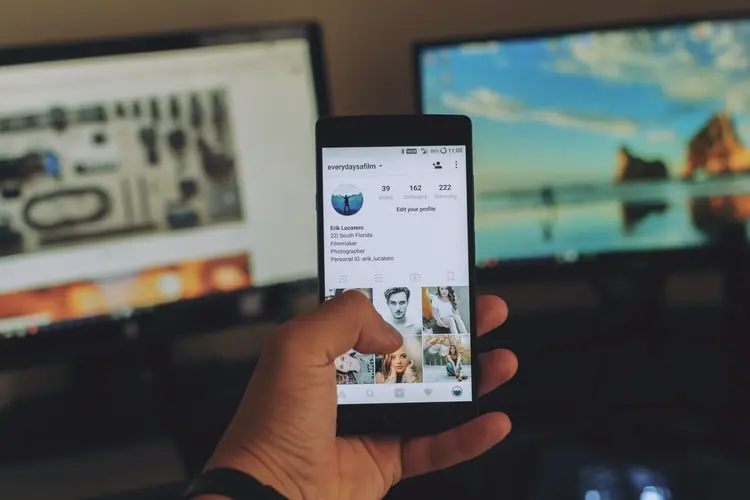 Invest In PPC
Whether you are an up-and-coming business or you're just looking to increase cabinet sales for your well-established showroom, you should consider investing in PPC. The PPC advertising will help generate more traffic to your website through smart and strategic campaigns. Whether you choose paid advertising on social media or Google ads, you should carefully plan out your budget, goals, and ad designs.
This is also one of the things we would recommend you to delegate to professionals. However, make sure you work closely with them and explain your industry particulars so they can best optimize the ads specifically for you. For example, you should definitely mention what are high and low seasons for your business. Since spring is the high season for cabinet sales in the US, consider lowering the PPC budget during those times; during the low season, in the winter, you should increase the budget. This will ensure a steady flow of leads during the entire year and help you sell more cabinets during the whole year.
Help Your Customers Visualize Their New Kitchen
A picture is worth a thousand words. While showing your customers pictures of your kitchen cabinets is amazing, giving them a complete 3D design of their new kitchen will blow their minds. Bringing their idea to life and helping them visualize how it will look all put together will help you put a smile on your customers' faces and close more sales. Interior design software like 2020 spaces is perfect for this.
Streamline Your Pricing and Ordering Process with KitchenDEV
We know how overwhelming it can be to run a business and juggle a million tasks and responsibilities. This is why it's incredibly useful if you can streamline your processes. As a kitchen cabinets dealer, you can use KitchenDEV pricing and ordering software to make your work easier. Showcase your cabinet catalogs, upload 2020 designs, easily price your products and process your orders all in one place, with state-of-the-art CPQ software custom-designed for the kitchen and bath industry.
KitchenDEV software also allows you to stay on top of things and efficiently organize your business with a calendar, as well as maintain direct and easy communication with your manufacturers and customers. KitchenDEV messaging will ensure all of your orders are confirmed and acknowledged by your manufacturer so you can give a time estimate to your customers and establish a smooth ordering process without any hiccups or miscommunications.
Taking advantage of the many useful KitchenDEV features will save you valuable time and money while helping you sell more cabinets and build better relationships with your manufacturers and clients. Sign up for the FREE trial and test it out.
Build Your Reputation with Glowing Customer Reviews
As we've mentioned many times before, trust is one of the key factors that will influence a purchasing decision. And the best way to build trust with your customers is to offer them some social proof. Reviews and testimonials are excellent at building your reputation. After each successful sale, you should approach your customers and ask them to leave a review. Make sure they know you greatly appreciate them taking the time to do so and even offer some incentives to motivate them. Don't forget to ask for photos of the cabinets once they've been installed. These will be useful for your social media, as well as your GMB! Showcasing past projects works wonders as social proof. For more detailed information you can read our article on how you can collect more reviews.
Remember that reviews not only build trust with customers but also with Google. Both the quantity and quality of your reviews can affect your Google rank, so you should definitely start focusing more on building a positive reputation for your business. RateMB is an excellent software that can help you simplify and largely automate the review process. Check it out and get those 5-star reviews!
Do You Need Help With Your Marketing Strategy? Hire KitchenDEV!
KitchenDEV is a proven and successful marketing agency with years of experience working with kitchen industry clients. Not only that, but we have ventured into the kitchen industry ourselves with our KitchenDEV software. You can rest assured that we know the challenges and obstacles facing the kitchen industry and we can come up with a winning strategy that will put your business on top and help you sell more cabinets. If you're ready to skyrocket your business, contact us today, and let's get started.