Who gets it: Retailers
What is it: We updated the Liberty Cabinetry catalog by adding a new cabinetry door style — Pure Grey PG11.
The catalog updates include Wall Cabinets 12″ D, Wall Cabinets 24″ D, Wall Diagonal, Wall Blind Corner, Wall Wine Rack, Wall End Cabinet, Open Shelf, and Wall Microwave price list.
Now retailers who use KitchenDEV Cabinet Pricing & Ordering app have a freshly updated, accurate Liberty Cabinetry catalog. We provide you with an easy way to price order and communicate with Liberty Cabinetry staff, as well as with customers when you wish to use Liberty cabinets for your projects.
How it works: As always with KitchenDEV, retailers can upload a 2020 design and quickly get pricing, analyze different options and styles within the Liberty Cabinetry Catalog, including the newest Pure Grey style, include or exclude different accessories, quickly and error-free order configured kitchen, communicate with Liberty Cabinetry staff, and provide lead time.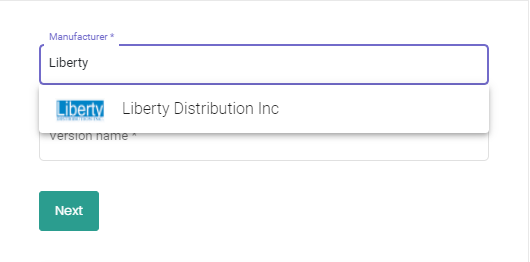 After you fill in all the initial data and create a proposal version, you can start selecting Liberty Distribution Inc cabinet door styles by uploading exported designs from 2020 Design software or press Select Door Styles to choose from the KitchenDEV database manually. To add Liberty cabinets and parts to your cart, filter items by part code or description.
Why it matters: This is how our retailer users get full access to the best, most complete, accurate, and easy-to-use resource for each of their projects when they wish to use Liberty Cabinetry.
Learn more about this cabinet manufacturer at Liberty Cabinetry Catalog.